Deep Pore Cleaning Facial
Let our skilled esthetician reach deep within your skin to clean out dirt, oil and bacteria.  One of the best investments to clean deep into the pores where cleansers can't reach revealing clear skin is our deep pore cleansing facial.  This treatment starts with an exfoliating cleansing process to remove skin cells and dirt from the surface of the skin in order to better reach the deep layers of the pores underneath. Next, we focus on the extraction of whiteheads (milia) and blackheads (comedones) as well as acne and other impurities in the skin. Finally, a calming mask or solution is massaged into the skin to heal, nourish and hydrate.  This treatment is ideal for men, women or teens looking to rid their skin of impurities for a healthier complexion. Also, an excellent option for back and chest acne.
Benefits:
Deep cleansing
Healing
Smoother skin
Restore your natural glow
Teen Facial
Introduce your teen to skincare while promoting clear healthy skin.  Most teenagers will experience acne and breakouts at some point during their teen years.  Our teen facial will help clean out blackheads and clogged pores caused by oil production. Once the skin is cleaned and exfoliated to remove dead skin that clogs the pores, our purifying mask will cool, relax and soothe irritated skin. This gel mask is specially formulated with cooling menthol and therapeutic camphor, rosemary and tea tree oil to gently revitalize irritated and acne-prone skin. Its soothing benefits can be felt immediately after application.
Benefits:
Antiseptic and deep cleansing , removes dead skin cells
Soothes and claims irritated and blemish-prone skin
Removes excess oil and tightens pore structure
Eliminates impurities, restores a more luminous skin
Anti-aging Facial
As we age, our skin gets thinner and dryer. It loses collagen, which gives it a thick, plump appearance, and elastin, which makes it snap back quickly. The time it takes for healthy young cells to migrate to the topmost layer slows down, which makes skin duller looking. And our faces are more exposed to the elements, and get lines and creases from all the facial expressions we make.
Indulge your skin with our signature facial which includes a skin analysis, cleansing, exfoliating, extractions (if needed) and our unique mask that contains a cocktail of 14 unique and highly active Cosmoceutical-grade ingredients proven extremely effective in rejuvenating the skin. It also includes amino acids, nutrients and antioxidants necessary to fight the signs of aging.
Excellent as a RED CARPET treatment before special events or any time you want to feel young!
Benefits:
Minimize fine lines and wrinkles especially crow's feet
Even out complexion
Diminish dark spots
Reveal youthful glow
Enhance hydration
Calm red, irritated skin
Chemical Peels
Chemical Peels are non-surgical treatments used to rejuvenate the skin ideal both men and women at any age and are the ideal treatment for anyone who wants to restore a more youthful, healthy glow to their skin. Our peels range from superficial to medium depending on the skin condition and desired outcome.  A chemical solution is applied to the surface of the skin and creates a controlled shedding of old and damaged skin over the next 2-7 days depending on the intensity of the peel revealing a fresh, even texture.  Chemical peels have been in use for a number of years and are a highly popular way to improve the texture and look of skin. We offer several peels like Glycolic peels, Illuminize, Vitalize and Vi Peel each with its own unique benefits.
Benefits:
Diminish fine lines & Wrinkles
Reduce appearance of sun damage and melasma
Enhance texture
Stimulate Collagen Growth
Minimize Blemishes
Glowing Skin
Microdermabrasion
Microdermabrasion is a non-invasive procedure that exfoliates the top layer of epidermis resulting in young looking, smoother skin. Microdermabrasion is used to diminish fine lines, wrinkles, and shallow acne scars as well as decrease superficial hyperpigmentation and sun damaged skin. An adjustable suction machine, called a microdermabrader, uses crystal-Free diamond tips gently swept across the face while simultaneously removing the dead, outer layer of skin. To achieve maximal results a series of treatments is recommended every 2-4 weeks. Areas that can be treated are face, hands, neck and décolleté.
Benefits:
Brighten skin
Cleans clogged pores
Even out skin tone
Improve pore size
Remove dry and dull patches of skin
Improve fine lines
Improve pigmented skin
Micro Needling
Medical grade Micro-Needling is a minimally invasive technique that boosts your skin's production of collagen and elastin. During the collagen induction process the device will penetrate through the epidermis but does not remove it. It will heal rapidly. This process initiates the complex cascade of growth factors that eventually results in collagen production.  A series of treatments every 2 weeks are required for optimal results in conjunction with a customized skincare program.
Benefits:
Fine lines & wrinkles
Scars
Stretch marks
Hyperpigmentation
Acne
Rosacea
Pore size
Eyelash Rejuvenation
Have you noticed that your eyelashes are weak and brittle?  Are they thin and fading away?  Well, get your eyelashes back! One quick visit to our office and we can tell you all about our prescription and over the counter eyelash serums to improve the appearance of your eyelashes.  Latisse® is the first and only FDA-approved prescription for inadequate eyelash growth and an effective treatment to grow your lashes longer, fuller and darker! We also, offer Alphaeon® Beauty Eyelash Serum which hydrates, conditions and strengthens lashes, resulting in the appearance of longer, fuller eyelashes.  This is available for in office purchase and a wonderful solution to people with lighter eyes that have been unable to use Latisse.
Medical Grade Skincare
At Aesthetics by OCLI, we are dedicated to offering the highest quality, pharmaceutical grade ingredients; manufactured and tested to deliver safe, effective, results for all patient skin types and backed by clinical studies. All our skincare lines  are closely monitor and control each step of product development and manufacturing in state-of-the-art, FDA registered manufacturing facilities. Each product is developed and manufactured with the common purpose of providing skin care patients healthy, beautiful skin.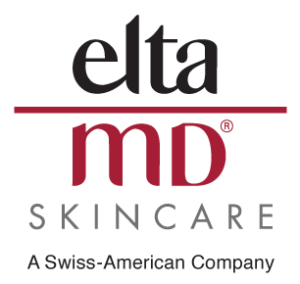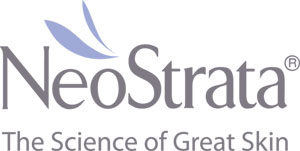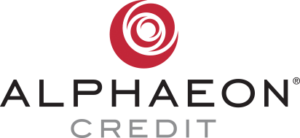 ThermiSmooth™
ThermiSmooth™ is a non-invasive procedure for the improvement of aging skin through tightening and increasing
collagen production. ThermiSmooth™ uses a unique thermo-regulated radio frequency hand piece to deliver controlled
heat to deeper skin tissue to tighten and lift the skin around eyes, mouth or lower face. Treatments with ThermiSmooth™
are repeated every 2 weeks for 4 total treatments.
Benefits:
No downtime
Non-invasive procedure
Reduces fine lines and wrinkles
Tightens and lifts skin
Targets areas around eyes, mouth and cheeks
Safe for all skin types